Remove Your Data from the Internet.
Securing your data privacy is more important than ever. Start your free privacy scan to see how much of your data is exposed on the internet.
We Remove Your Exposed Data.
DataSeal quickly finds and deletes any trace of your information on the internet. Once your data has been removed, our industry leading alert system continues to monitor the web for your permanent protection.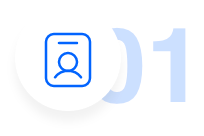 Identify.
DataSeal scans the internet for information that could be used to personally identify you or put you at risk for identity-theft.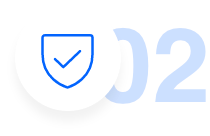 Secure.
Our automated removal technology begins deleting all traces of your personal information. We are your online home-security system.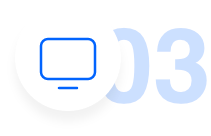 Monitor.
Our autonomous privacy bots monitor the internet 24/7 to ensure your information has been permanently deleted and not be reposted by nefarious data companies or hackers.
Why is this important?
No matter how cautious you are, your information always finds its way to data brokers. This can lead to spam, identity theft, and stalking.
Spammers & Scammers
Most of the spam calls, texts, and emails you receive are caused by the sale of your personal information by data brokers. Delisting your information from the internet can dramatically reduce the spam that you receive.
Identity Theft
Identity theft affects more than 9 million Americans every year. Identity thieves can use your information to open new credit cards, apply for loans, receive your tax return, and file insurance claims, all in your name.
Personal Safety
If you are the victim of a violent crime, a law enforcement officer, or concerned about the crime rate in your city, hiding your online information from preditors and criminals is an essential part of your safety.
How our services help you.
Every DataSeal service has been designed to maximize your privacy protection. Our systems work 24/7 to remove your information from the internet and alert you of any critical threats to your safety.
Your personal data is available all over the internet. We fix that.
Predators no longer have access to information that makes it easy to find you and your family.

Removes data that is used to target or discriminate against you based on your ethnicity, race, or political and religious views.

Reduces the amount of unsolicited phone calls and texts from telemarketers, realtors, and salespeople.

Cuts down on the amount of junk mail you receive at your home address such as credit card offers, insurance quotes, and mortgage scams.
What data is at risk?
Here are just some of the types of data being collected and sold without your knowledge on a daily basis.
Financial Data
Includes your annual income, credit score, loan status, property value, job history, and equity ownership.
Demographic Data
Includes your age, height, weight, ethnicity, race, gender, voter status, religion, and political affiliation.
Legal Data
Includes your court cases, legal troubles, traffic violations, convictions, arrests, and public records.
Personal Data
Includes your name, date of birth, address, phone numbers, email addresses, and SSNs.
Free identity risk report when you get started.
DataSeal aggregates the information found in our opt-out scans along with past data breach history, to give you an initial risk level.
Our goal at DataSeal is to ensure every customer has a "safe" score while using our service.