How Agency Protection Works.
Provide an Employee List.
A representative from your agency provides a list of employees through our agency on-boarding portal.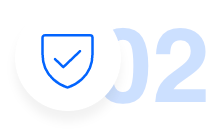 Employees Accept DataSeal's Invitation.
We will email all provided employees an invitation to instantly activate their DataSeal account.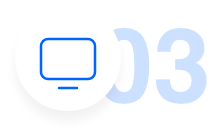 Safe & Secure Workforce.
DataSeal immediately begins data deletion and breach alert monitoring for all on-boarded employees.
What Kind of Agencies Need Data Protection?
Regardless of what industry you are in, protecting your personal data is always important. However, careers in certain industries can be more hazardous than others.
Law Enforcement Agencies
Members of law enforcement agencies deal with criminals on a daily basis, and some of those individuals are known to hold grudges. Because of this, having their personally identifiable information widely available on the internet is a serious liability, as it can put them and their families at risk if a criminal decides they want revenge.
Law Practices & Attorneys
Law practitioners and attorneys play a large role in the future of many individuals, including those sentenced to time on house arrest, doing community service, or at worse, serving time in prison/jail. By having their Personally Identifiable Information readily available to the public, these law practitioners and attorneys put themselves at risk of retaliation.
Government Entities
Government entities deal with the creation, implementation, and management of the law, which can be extremely divisive. For individuals tied to these government entities, having their personally identifiable information available on the internet allows extremists to easily find and harass them if a decision does not go in their favor.